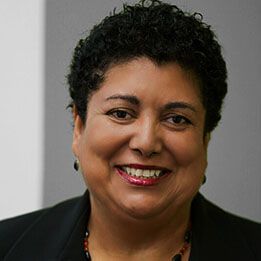 Rosemary Bombela-Tobias
Vice Chair
A native of East Chicago, Indiana, Ms. Bombela-Tobias began her career as a reporter and joined former Illinois Governor James Thompson's staff in 1978, as Assistant Press Secretary to the Governor. Rosemary was appointed Director of the Illinois Department of Human Rights by Governor Jim Edgar in 1991, making her the first Hispanic in Illinois history to serve as the Director in a cabinet level position.
She also co-authored the book "The Complete Job Search Guide for Latinos" published by Barron's Educational Series.
Bombela-Tobias was appointed Chair of the Illinois Human Rights Commission by Governor Bruce Rauner in 2015. She previously served as Director of Central States SER, Jobs for Progress a not for profit organization that provides employment and training programs for low income residents of the Chicago land area. She is former State Director of LULAC of Illinois and serves as President of Chicago LULAC Council #313.
Rosemary obtained her Bachelor of Arts degree from the University of Texas at El Paso.