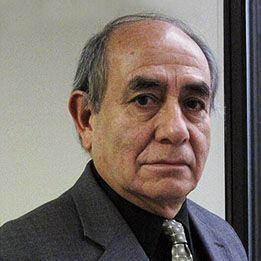 Pepe Vargas
Pepe Vargas grew up in a small town in Colombia. Under the direction of Mr. Vargas, the Chicago Latino Film Festival has evolved into the largest and best Latino film festival in the U.S. and is now Chicago's biggest International Latino cultural event.
Building on the success of the Film Festival, Mr. Vargas created the International Latino Cultural Center of Chicago to showcase the boundless multinational talent of Latino artists. The Center prides itself for its outstanding multidisciplinary and international cultural programming that includes a wide variety of art forms from Latin America, Spain, Portugal and the United States.
Mr. Vargas received his degree in Law & Social Sciences from the National University of Buenos Aires, Argentina in 1976. He studied at Columbia College Chicago and earned a degree in Broadcast Journalism & Television/Film production in 1985.