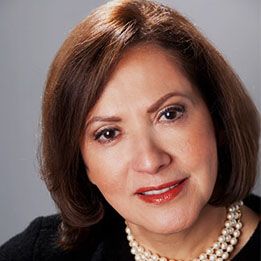 Myrna Salazar
IN MEMORIAM
Co-Founder & Late Executive Director.
A native of Puerto Rico and raised in Chicago, Myrna Salazar began her career as an Economic Development Specialist at the West Town Economic Development Corporation. In that capacity, she generated over $10 million in procurement housing and business development from both the private and public sectors. During that time, she completed a two-year fellowship with the National Economic Development Council and was appointed by the then Mayor of Chicago, Jane Byrne, to the Chicago Board of Education where she served for five years.
Ms. Salazar is a marketing and advertising expert with over 25 years of experience. Founder and President of Salazar & Navas Talent Agency, she successfully secured contracts for over 300 professional actors, models and spokespersons for a client base of 50 Fortune 500 companies.
From 2007 through 2011, Ms. Salazar acted as the Director of Development & Marketing at the International Latino Cultural Center of Chicago (ILCC), which produces the Annual Chicago Latino Film Festival (CLFF), among other programs.
Ms. Salazar has been a recipient of numerous awards and recognitions from many organizations including, the U.S. Hispanic Chamber of Commerce, Illinois Hispanic Chamber of Commerce, ASPIRA of Illinois, the Latino Fashion Week and Teatro Vista.
Ms. Salazar holds a Bachelor's Degree from the Regent External Program from New York State University and an Associate Degree from Columbia College Chicago in Broadcast Communications and Arts Management. She also completed a two-year seminar series in Capacity Building/Arts Management at the Kennedy Center.