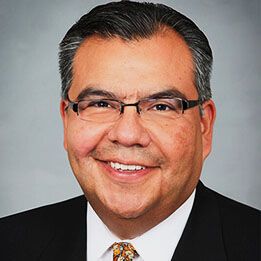 Martin Castro
Chairman of the Board
Marty Castro served as Chairman of the United States Commission on Civil Rights ("USCCR"), by appointment of President Barack Obama, from 2011 until December 2016. Mr. Castro was the first Latino Chairperson in the history of the USCCR. He is currently Interim CEO, Casa Central & President, Castro Synergies.
Marty Castro is the President and CEO of Castro Synergies, LLC, which provides strategic consulting services to corporations, entrepreneurs and nonprofit organizations seeking to have a positive social impact on diverse communities.
Mr. Castro is also the recipient of Honorary Doctorates in Humane Letters from Roosevelt University and DePaul University. Mr. Castro received his B.A. in political science in 1985 from DePaul University and his Juris Doctorate degree from the University of Michigan Law School in 1988.