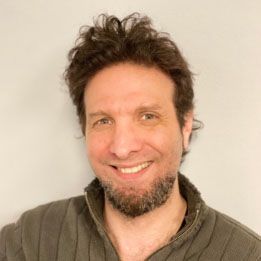 Esteban Schemberg
Production Coordinator
Esteban is a native of Buenos Aires, Argentina, an avid soccer fan, food lover (from everywhere) and is striving to be a good cook. He loves the scenic arts in all their different ways and thinks that the possibilities on stage are endless. He is proud to be part of the Chicago Latino Theater Alliance.
As an actor, he has worked in film, television, and theatre productions in Argentina, Spain, and the US. He is also experienced in theater production and has worked several years in marketing research for international companies.
Esteban has a Bachelor of Business Administration from the University of Buenos Aires (UBA) and Master in Marketing from the Polytechnic University of Catalonia (UPC). He studied acting at Nancy Tuñon Drama School in Barcelona and trained with a vast of renowned Argentinian theater's directors in Buenos Aires.